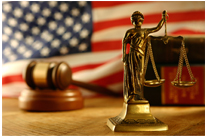 When judges are on the ballot, be informed.
We think you deserve impartial, nonpartisan information about your judges and judicial candidates. This site has been created as a resource to help you make an informed decision when it is time to elect judges for Franklin County courts.

JudgeTheCandidates.org is a service of the Columbus Bar Association.
Election results, November 3, 2020
Click here to view election results for Franklin County, Ohio courts.