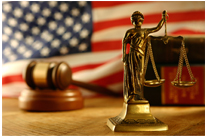 When judges are on the ballot, be informed.
We think you deserve impartial, nonpartisan information about your judges and judicial candidates. This site has been created as a resource to help you make an informed decision when it is time to elect judges for Franklin County courts.

JudgeTheCandidates.org is a service of the Columbus Bar Association.
Who are the candidates on the ballot for judge this year?
Click here for information about the candidates for Franklin County, Ohio courts in the November 3, 2020 election.
Columbus League of Women Voters - Meet the Candidates Forum
Meet the Franklin County judicial candidates on October 14 @ 7pm on Zoom.
Watch the CBA's Community Conversation on Elections & Voting:
Get current information on elections, voting and best practices for in-person and by-mail voting: